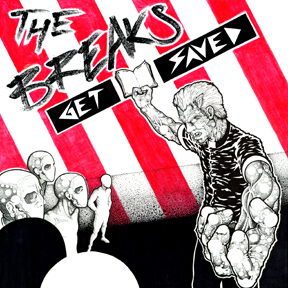 20 tests. "The Breaks - Test Press" stamped on both sides.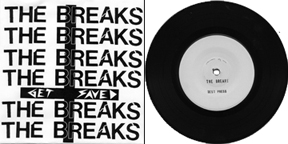 1st pressing: 50 copies on clear vinyl with pre-order / tour cover, tour insert, and CD-r.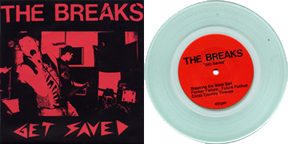 1st pressing: 150 copies on clear vinyl with regular cover.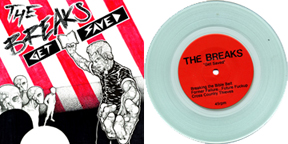 1st pressing: 300 on black vinyl with regular cover.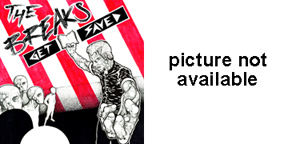 2nd pressing: 500 on marble vinyl (grey, brown, black mix) with regular cover.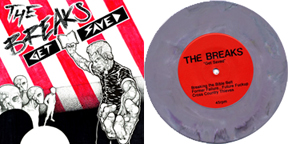 FR07: The Breaks - Get Saved 7" [October 2005]

The cultural wasteland that is the midwest, is there any better environment to create great hardcore punk? Negative Approach and the Necros proved it in the past, and the Breaks are proving it today. These boys are full of energy and anger and they're gonna make sure you're damn well aware of that with fast, thrashy, catchy music and venomous words that cut straight to the point. The Breaks are on the warpath and the religious right and shitty punks are dead set for destruction.

This record marks our first excursion outside of the Baltimore/DC area, and we couldn't be happier having The Breaks be the band that sets that milestone. Great fast hardcore with a modern punch and lyrics to satisfy any kid into raw honesty and venomous spite.

track listing:
1. Breaking the Bible Belt
2. Former Failure...Future Fuckup
3. Cross Country Thieves
4. Landlocked Blues
5. Shaved Like an Asshole
6. Socially Secure, Inc.